페이지 정보
조회
1,153회
작성일

22-02-03 14:36
Digital Fluoroscopy
 RF SYSTEM
REAL-TIME CONSOLE SOFTWARE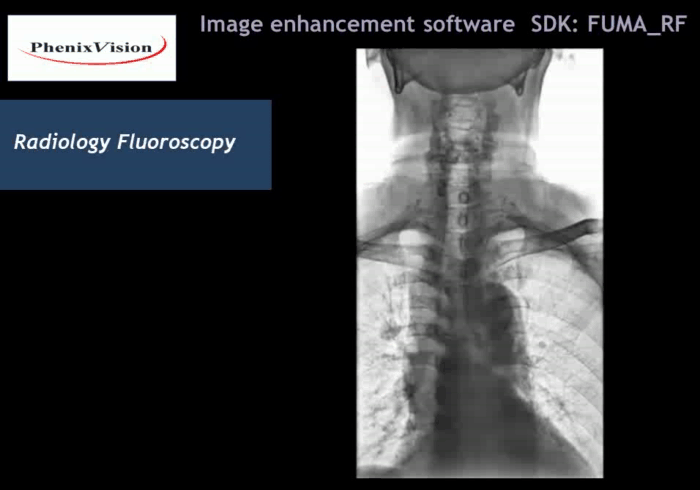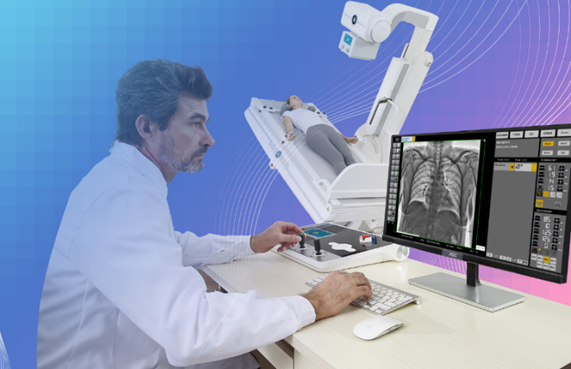 A. Operation modes & real-time functions
* Real-time Fluoroscopy
* Real-time variable Contrast and Brightness
 * Real-time Image Processing ( FUMA_DYN )
B. Memory & Database
(which depends on the modality characteristics)
* Acquisition up to 25 frames/sec
     * 100 cine-loops (1 cine-loop = 200 images) are
   stored in temporary memory before saving it
   in permanent storage. Hence an addition of
   about 10,000 images to the total memory
   mentioned in next point.
     * Total storage : 25,000images+405cine-loops
   or 105,000 images for permanent storage in
   basic system
     * Storage of cine-loops with frame by frame
   viewing and images.
     * Auto run of the cine-loop.
     * Patient information database to store,
   manage, retrieve patient, procedure
   image and cine-loop
   information stored in the system.
* Image Mosaic or Multi-map to allow thumbnail
   viewing of images for quick access.
     * Query the database using key words.
C.Post Image Processing
* Image rotation controls (free degree rotation)
* Zooming
 * Measure (length)
 * Image inversion (Mirroring or Flip)
 * Thumbnail images which help in easy view of
   all the frame in a cine-loop.
 * Negative and positive.
 * Image Annotation like
a) Image Header
b) Image Footer
c) Text on image
d) Drwaing objects on image
     * Variable edge sharpness
     * Noise reduction filters
     * Contrast and brightness control
     * Pseudo coloring
(6 types of predefined color lookup tables)
D.Back up
* CD writer
* CD publisher
(Backup CD can be viewed on PC)
D.Image format conversion
* JPEG, BITMAP, TIFF
* AVI (Video)
F.Additional features
* The user-friendly Graphical User Interface
   makes its operation simple allowing more
   people to utilize the system with out
   extensive training.
* Analog output for multi format and laser
   camera.
 * Acquisition time of 17 seconds at
   16 frame/sec, 12.5 seconds at 12 frames/sec.
G.Upgradeablilty
* To DSI (Digital Spot Imaging System)
 * To DSA (Digital Subtraction Angiography)
H.DICOM
* Write DICOM CD
* DICOM Print
 * DICOM Send
 * DICOM Viewer